Times Realty Group Inc. is a Proud Sponsor of PanaExpo 2009 Show and Entertainment

Times Realty Group Proudly Presents:
Panama Jazz Night - Friday April 24, 2009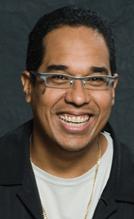 The extraordinary Panamanian pianist and composer Danilo Perez is among the most influential and dynamic musicians of our time. His distinctive blend of Pan-American jazz (covering the music of the Americas, folkloric and world music) has attracted critical acclaim and loyal audiences. He has earned three Grammy® nominations. Currently, Perez serves as the Ambassador of Goodwill for Unicef , Cultural Ambassador of his native country of Panama. He is the President and Founder of the Panama Jazz Festival.

Show Time:
Friday, April 25
- 6:40 pm, Danilo's Welcome Address to PanaExpo 2009
- 7:15 pm, Performance, Piano


A rising international Jazz star, Doron Zor will take to the performance stage with his musicians Michael Fonfara, Aaron Spink and Alex St Kitts, to accompany Danilo Perez and treat visitors to an unforgettable night of entertainment Panamanian style. A Fusion Guitarist, Virtuoso and composer, Doron has worked with Laureen Hamel, Chris Hall/Terry Brown, and Celine Dion for studio session work.

Show starts: Friday, April 24, - 5:00 pm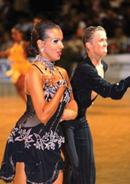 .
Patrick Rucinski & Ella Nusenbaum started dancing together in 2005 (February) as Junior Currently they are registered as a couple in Canada. They are now Canadian Gold Champions in Junior Latin Dance.
Show Time:
Friday, April 24 - 5:40 pm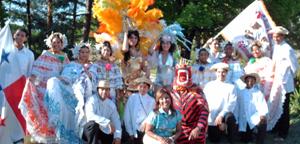 Tambor de Panama
Ballet and Folk dance group from Montreal, Canada. Established in 1993, this spectacular performance is directed by the choreographer, Professor Daisy Espinosa. The dances and songs come from Hispanic, Aboriginal and African roots.
Show Times:
Saturday, April 25 Sunday, April 26
- 12:15 pm - 12:15 pm
- 2:30 pm - 3:00 pm
- 5:00 pm




Shahani Group Proudly Presents
Roberto Chocolate,
"The Retirement Detective Reports on Panama"
"The Good, The Bad, and The Bizzare"
Rob Brown relocated to Panama 2007. The name "Brown" does not translate into Spanish, so his friends in Panama refer to him as Roberto Chocolate, a nickname that has stuck.
In December 2008 Roberto and his wife drove from Picton, Ontario to Santa Clara, Panama. 12,120 kilometers, nine different countries, 18 border crossings, two large dogs and a directionally challenged (but other wise brilliant) wife!

Show Times:
Friday, April 24 Saturday, April 25 Sunday, April 26
- 7:40 pm - 11:30 am - 11:30 am
- 2:30 pm