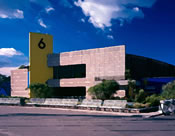 International Centre
Panama is coming to Toronto again in 2009!

Come to PanaExpo™, a world-class 3-day Consumer and Trade Show that exhibits business, tourism, investment and lifestyle opportunities in Panama.

PanaExpo™ runs from Friday, April 24 to Sunday, April 26, 2009 in Hall 4 at the International Centre at 6900 Airport Road in Mississauga, Ontario.

PanaExpo™ provides Canadian business people, professionals, retirees, vacationers, and investors with essential information about opportunities in Panama. This event will feature high profile Panamanian personalities, Panamanian cuisine, culture, dance, and the arts.