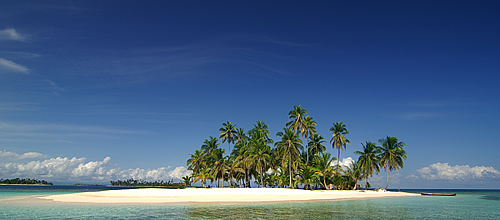 Panama has a diverse climate and topography – from tropical beaches on both its Caribbean and Pacific coasts, to inland mountains, to cosmopolitan urban living. One can select from a wide variety of retirement lifestyle choices.
"We went to the beach almost all year," said one Canadian who spent a year in Panama.
The temperature is constant year-round ranges from 30° to 32°C (80° to 90°F) during the day to 21° to 22°C (70° to 72 °F) at night. In the rainy season, June through mid-December, rains normally come in the afternoon and rarely last more than an hour or two and The Caribbean side the central Cordillera receives about 4,000 mm annually while the Pacific slope receives about 1,700 mm.
Humidity can be higher in Panama City and the lowlands during the rainy season. In the mountains, the nights can be delightfully cool and refreshing.