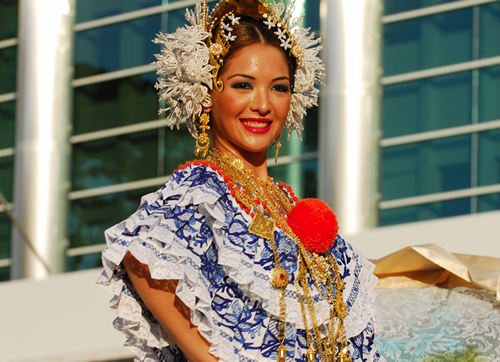 The culture, customs, and language of the Panamanians are predominantly Caribbean and Spanish. Spanish is the official and dominant language; English is spoken widely on the Caribbean coast and by many in business and professional fields.
Panamanians are spiffy dressers. Business and professional people wear suits and ties. Women wear skirts and dresses. Cotton fabric is the preferred material for this tropical country. Up in the mountains, jeans and sweaters are the norm.

Panama has always been a crossroads between cultures, thus earning us the nickname "melting pot". With a populationof almost 3 million people, 67% of it is made up of mestizos (Amerindian mixed with white) and mulattos (white mixed with black); 14% black; 10% white; and 6% Amerindian (indigenous or natives) and a 3% is made up of various ethnic backgrounds.